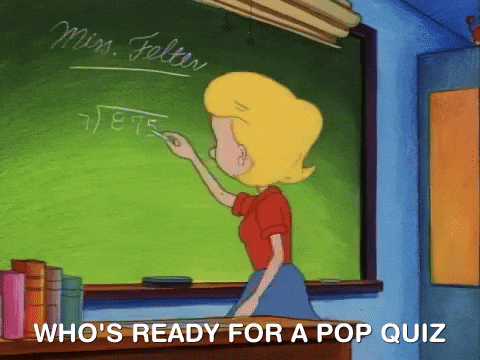 email Mrs. Batson: shanna.batson@gulfportschools.org

July 26-30 in Mrs. Batson's English IV Class…..

Essential questions: What are the class expectations? What rules should I know in order to excel on the ACT English and Reading? Why is public speaking important?

Monday, July 26

BR: Are you a grammar guru? quiz- nearpod

AS: student info form

handbook overview (assigned pages)

ACT English packet pages 1-7

google classroom overview

Closure: class expectations quiz (kahoot)

I can understand how the English ACT is formatted.

Tuesday, July 27

BR: Think about It Thursday

AS: intro to public speaking pre-test; discussion: why don't we like public speaking?

overview of introduction speech assignment

watch first TED talk/ take notes

closure: (TPS) What did you learn from the TED talk?

I can determine what makes a speaker effective..

Wednesday, July 28

BR: review ACT English rules/ take quiz

AS: review "How To Speak So That People Want to Listen"

watch Amy Cuddy TED talk and take notes

watch Chris Emdin's TED talk and take notes

Closure Exit Card: What is one way you can make yourself feel more confident?

I can describe how my nonverbals impact long and short term behavior.

Thursday, July 29

BR: Think about it Thursday: commonly confused words

AS: intro speech expectations/ review TED talks/ When might we have to speak to a crowd?

watch final TED talk and take notes

complete TED packet

review rubric/ outline: intro speeches

work on speech (due Monday)

Closure- Think, Pair, Share

I can describe the characteristics of effective speech structures.

Friday, July 30

BR: Reading ACT overview and quiz

AS: What to do/ What not to do when public speaking (student charades)

work on outline for introduction speeches

begin practicing introduction speeches

closure: tell your table partner about your speech--

I can prepare an introduction speech.